Real Estate Marketing Courses
Real Estate Marketing Links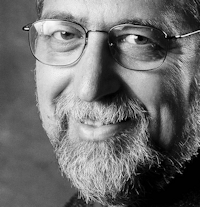 Well as you can see that this page is in progress :( , HOW WOULD YOU LIKE TO HELP OUT?
respond below and lets add on more information
Who has the best Coaching and Real Estate Marketing Courses today?
I will update this resource page with all the links you provide.
Real Estate Marketing Resource Pages
Accountability Partnership Your Invitation
---
Invitation for Accountability Partner
Hi
I Bill Coughlin have been in real estate since 1983. I have enjoyed immense success in the past. This year by my records has one of the toughest I have ever seen.
I have in the past been a course junkie from Zig Z.igglar to Brian Buffinni and 20 other Real Estate Marketing and Personal development courses behind me, I am very committed to learn the new ways.
Today I am adapting and am embracing the new forms of marketing and would like to build a support base with perhaps yourself to maximize my personal effectiveness. I am currently enrolled in the Buffini personal coaching program at $500 per mnth.
I have found one AP already and it is grrrrrreat..... just to be able to brain storm and encourage one to change their habits. Curently we only meet on-line for 10-15 mins per day so no long coffee meetings yet :).
I continue seek out another accountability partner that is like-minded and fully committed to learn today's marketing methods and building a long term and R.E. career. Ideally this could be a Realtor in a totally different market place.
The ideal partner would embrace the new technologies such as online messaging (skype) and be computer enabled.
This would be a commitment to 1+ conversations per day. If Interested email me coughlinb@gmail.com or reply on the bottom
PSSSt maybe I end up matching you with someone else that is also requesting an accountability partner.
---
Coaching Discussion Board ( if you find more please let me know)
Read what others are saying and join in the conversations:
Coaching Discussions Click Here
---
Can you think of anyone about to retire?
I would activity help them develop a team approach to service an existing client base for long term support
Ideally this is done before one winds down their career.

If done right it would give them a residual income for years to come.

Here I too can match Realtors in different cities and it would be PRIVATE information.
---
Expiry program
We have an expiry program that
identifies all the expired since 2008
Identifies the ones that are not your office
identifies the ones that have already changed agents once
Prints out full marketing letters with the photo of their house
and places them all in your Google contact list
and places them all on your iPad maps
---


Sincerely
Bill Coughlin
eXp Realty
778.374.3744 direct
CoughlinB@Gmail.com
Skype: BillCoughlin
Number of visits on this page: 4,513. Number of visits on this site: 10,836,998.